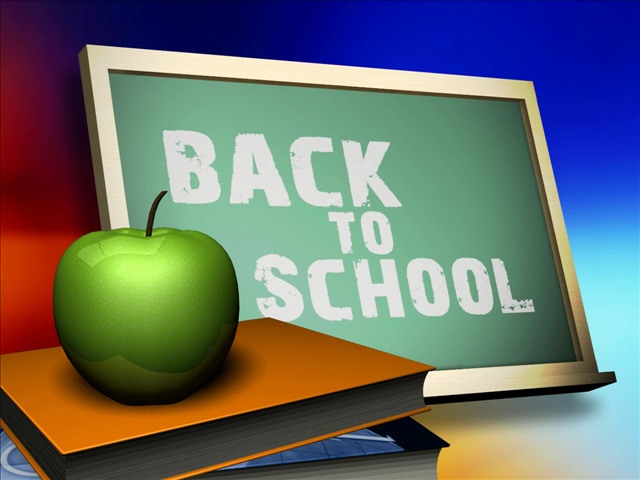 I'll be running a "Back-to-School" week next week here at View From the Domestic Church. I'll also be posting details very soon so that you can tune into a "Mom's Corner" segment with Teresa Tomeo and me coming up next Wednesday where we will talk about "back-to-school" - that dreaded phrase to some kid's ears. However, we know that some kids actually love to go back to school to see their friends and partake in interesting things while others like to get back into a routine of home-schooling with their parents.
Teresa and I will be chatting on all sorts of school things including the spiritual. I hope you can tune in to hear about back to college and back to school, as well as some home-schooling stuff too.
I'll be putting up a "College Survival Guide" here at View From the Domestic Church and I don't mean for the students - I am referring to the parents! We are the ones that may need the survival tips. :) I will welcome your input as usual and I hope that you will leave comments about your experiences, traditions, and strategies. It's great when we can all come together and share. So, be looking for that information coming up soon.
Oh, and before I forget to mention this, all of the comments that will come in to the survival guide post and actually any post next week during my "Back-to-School" themed week will be entered into a drawing to win a beautiful Rosary that can be given to your college-bound student or kept for yourself for the many Rosaries you'll be saying for your son or daughter. :) I will feature some wonderful guest bloggers here next week to share some of their own insights or traditions too. I just may be having some other goodies to give away here as well. So, stay tuned!
Talk to you soon!
hugs and blessings,
Donna-Marie